Surge Protection Device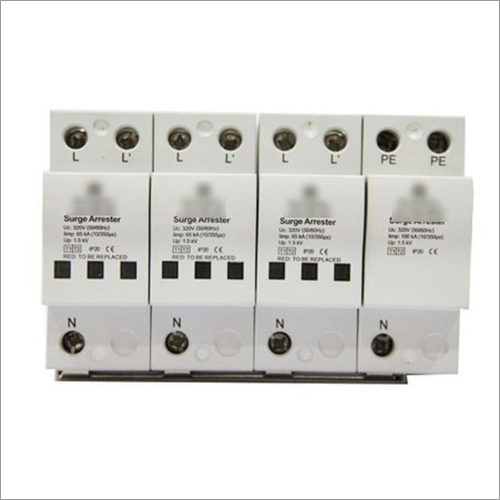 Surge Protection Device
Product Description
We manufacture, Exporter and supply a wide array of Surge Protection Devices to our clients. These devices, designed under the supervision of expert professionals, are assured of better service life and smooth operational life. They are generally used to protect electrical or electronic devices from overflow and surge of voltages. Before delivering in the market, these products are strictly tested on quality grounds for offering optimum results.
Features :
Safe and reliable
Convenient to install
Compact design
Reasonable price
Frequently Asked Questions
1. What is the purpose of a surge protection device?
Ans - Surge Protective Devices (SPD) are used to guard against electrical power surges known as transient over voltages in the electrical installation, which comprises of the consumer unit, wiring, and accessories.
2. Do I require a surge protector?
Ans - The 18th Edition of the Wiring Regulations mandates surge protection devices (SPD), which are crucial for preventing equipment damage.
3. What distinguishes MCB and SPD from one another?
Ans - While SPD is typically used to defend against voltage surges, MCB is typically employed for safety purposes. In the event of a short circuit, overload, or overvoltage in the power transmission line, the power connection is broken.
4. Where ought surge protection to be put in?
Ans - At the source of the supply to the property, surge protection (type 1 or type 2) ought to be installed. This can be fitted inside the current consumer unit, fed from it and fitted in its own enclosure, or supplied from the supply tails and fitted in its own enclosure.